BonBone Soy Isoflavones
[
4589468720010
]
Functional Food

BonBone Soy Isoflavones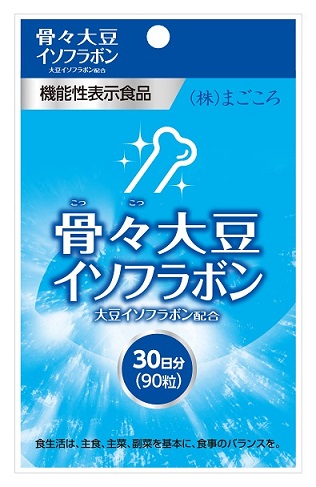 This is a very popular item.
Functional Food

Magokoro's BonBone Isoflavone supplements.
Evidence from reports shows that Soy Isoflavones stimulate bone formation and reduce bone resorption.
This is ideal for those who want to maintain strong, healthy bones.
CHECKPOINT: Recommended for people who
☆Enjoy walking, hiking or mountain climbing
☆Are interested in moderate exercise
☆Want to strengthen their bone joints, specifically knees and elbows
☆Work in a standing job or maintain the same posture for long periods of time
☆Are concerned about their dietary nutritional balance
☆Wish to relieve menopause symptoms
☆Would like to maintain a healthy body in preparation for travel etc
☆Want to keep skin and body in ideal condition
☆Care about hormonal balance and heart disease
☆Are looking to reduce bad cholesterol
Magokoro trivia: For a healthy body and strong bone density take 3 tablets a day.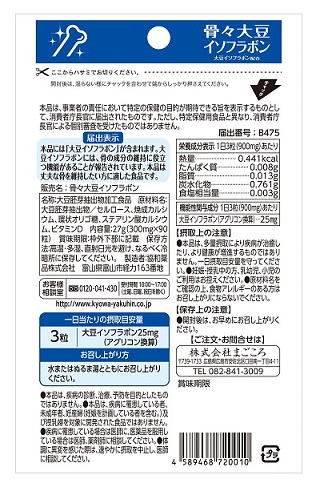 All orders of 5000 yen or more (excluding tax) qualify for FREE shipping nationwide.
A delivery charge of 600 yen will be added to all orders under 5000 yen (excluding tax)